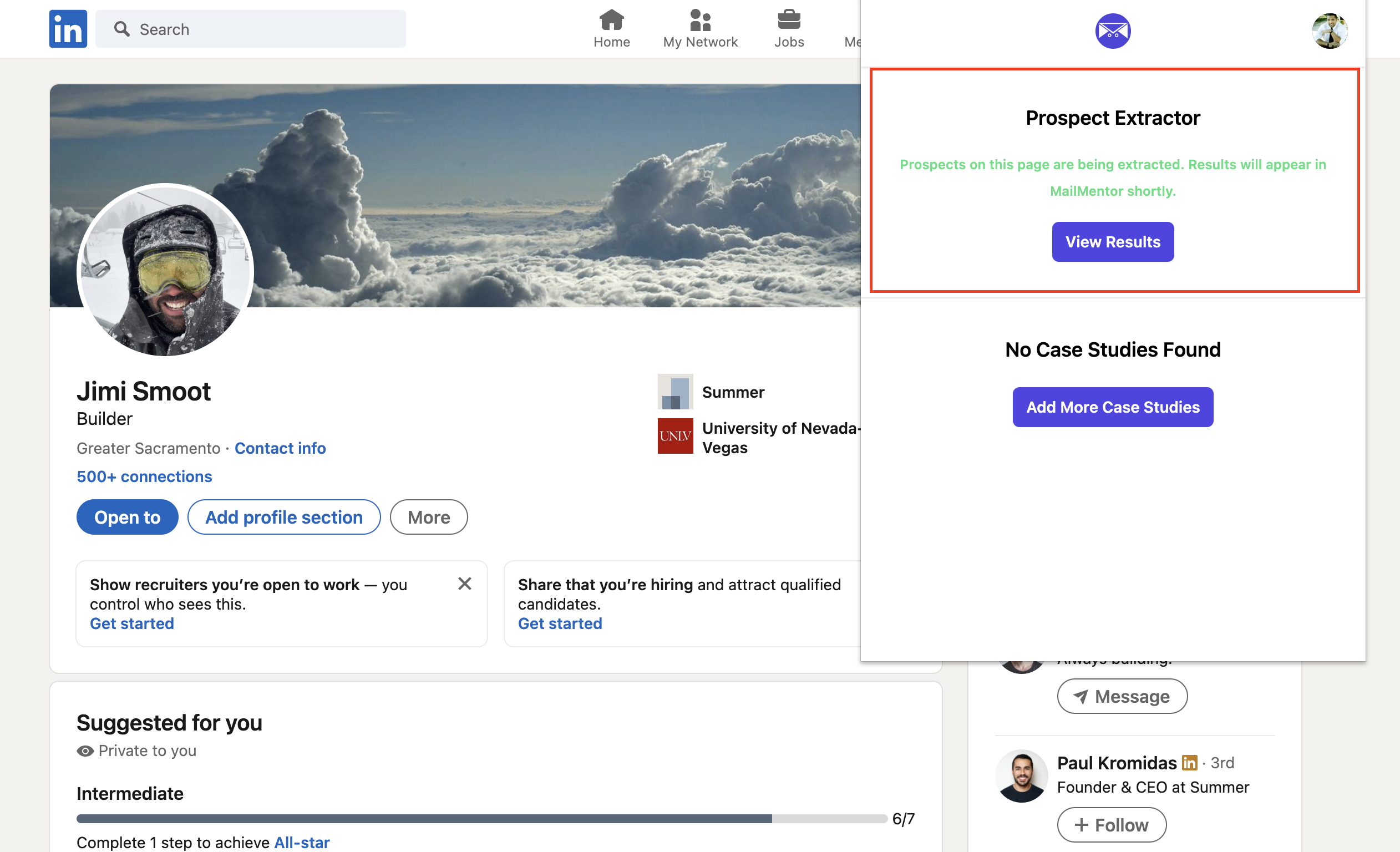 Prospecting Browser Plugin Updates
Tuesday, August 15 2023
Jimi Smoot
⁠We have added a few things to MailMentor today. Here is a quick overview on whats new:
Webhooks: Users can now create add webhooks to send contacts from MailMentor to external systems like Zapier, Hubspot, Salesforce, or any other CRM.
Extract prospects from current page: The MailMentor prospecting copilot browser plugin now will extract a user's prospects from the current page and stores them in your prospects database.